Last month I had the opportunity to work with Caleb Gray's new fabric line for Robert Kaufman, Let Me Entertain You!
It's such a fun retro TV and movie themed collection that comes in two clever colorations: color or black & white!
I was immediately inspired by the retro vibe and ended up designing two new quilts. The first one I love and will have a pattern coming soon.
Retro TV's was inspired by the tv print Caleb drew and the fire hazard of tv from my childhood.
The quilt that I ultimately ended up making was this: Family Movie Night. A nod to 3D movies that my kiddos love. It's a great cozy couch quilt size that my kids now fight over...because really isn't that what having a sibling is all about!?
I love how it turned out- I used my 3.5 inch quarter circle template for the corners and nose hole. It came together so quickly and easily.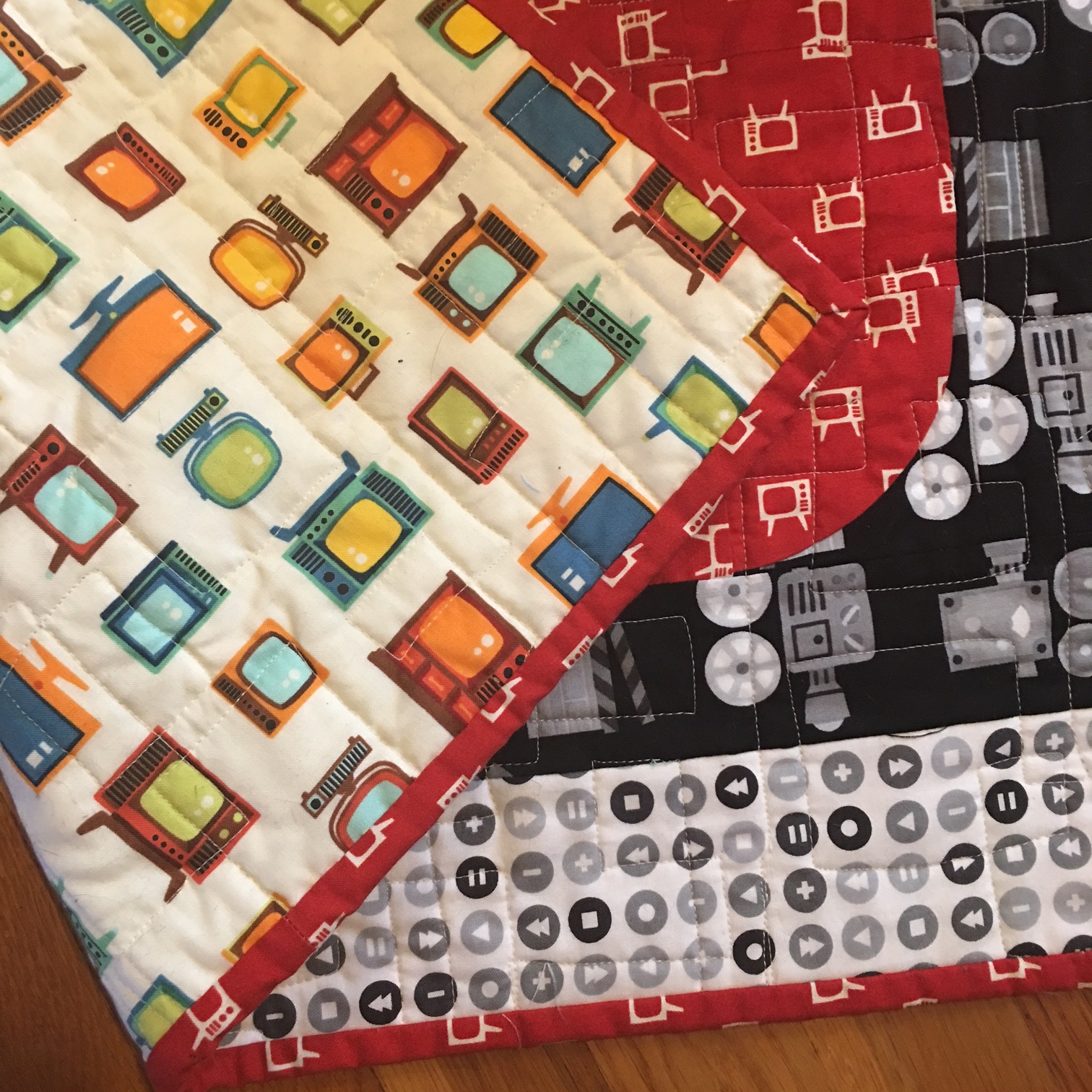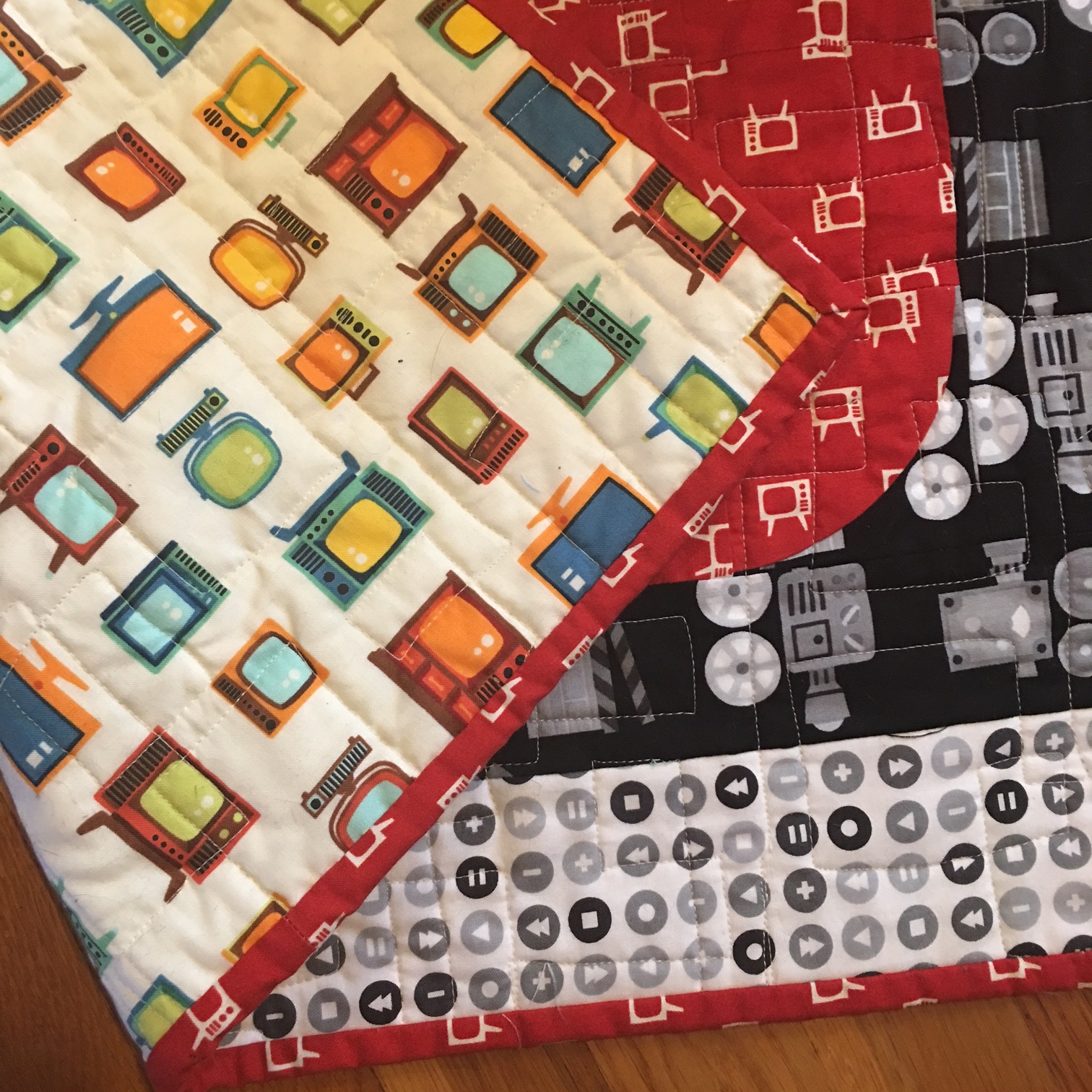 Now, here's the super fun part....Robert Kaufman has generously donated 1/4 yard cuts of the entire line of Let Me Entertain You! And I'm throwing in a set of my 1/4 circle templates so you can play around!
The giveaway will close on October 16th at midnight.
How do you enter?
Leave a comment below (don't forget your email) and let us know what your favorite print from the line is! For more information on each fabric and the inspiration behind it, check out his Instagram.
Good luck everyone! I hope you are inspirited to make your own movie themed quilt!
Make something awesome,
Jen